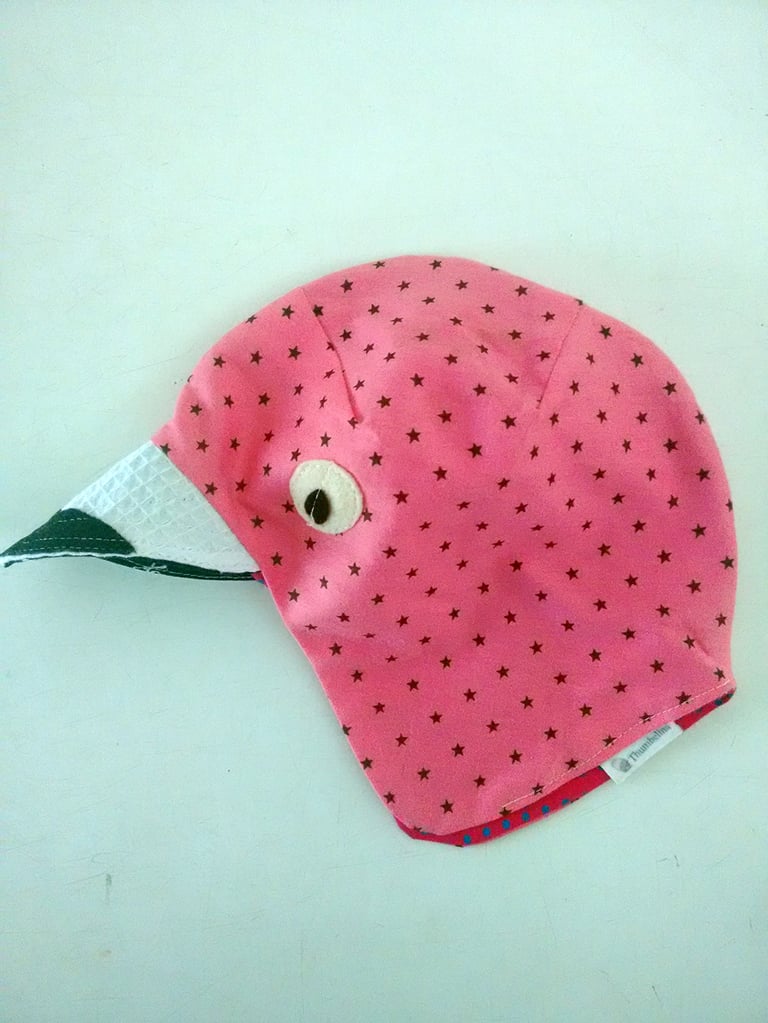 Flamingo Sun Hat כובע קיץ
A beautiful handmade Kids flamingo Hat.
This sun hat is not only adorable but functional too, Sweet and comfortable.
Great for summertime!
The unique and cool design keep it stay on your little one's head with ease even in windy weather or at the beach. This summer hat doesn't bother their sight but is perfect for shading the eyes from the sun.
If your child doesn't like to keep his hat on, try this sun hat!
This hat is fully lined made from a range of lightweight soft cotton prints.
Perfect for the beach, park, pool, and hiking and can also make an adorable baby gift for a baby shower or birthday.


Follow Thumbelina Workshop on Instagram!
Available in size:
Baby size 6-12 months ₪75
Toddler size 12-36 months ₪75
Kid size 3 -6 years ₪85
כובע פלמינגו
כובע קיץ מקסים. מושלם לים, לגינה בריכה ולגן.
בד כותנה נעים, קליל ונושם. ביטנה מכותנה לנוחות בימים החמים.